Happy Birthday….
February 7, 2009
Jay Dee!!
No need to tell you he's sorely missed.
No need to pay tribute… as his music does a good enough job of that.
No need to say thank you… as the now infamous THANK YOU JAY DEE mix by J. Rocc did it so sublimely.
But there is a need to say Happy Birthday Jay Dee… and if you feel like having a mini Dilla Birthday Party then check this.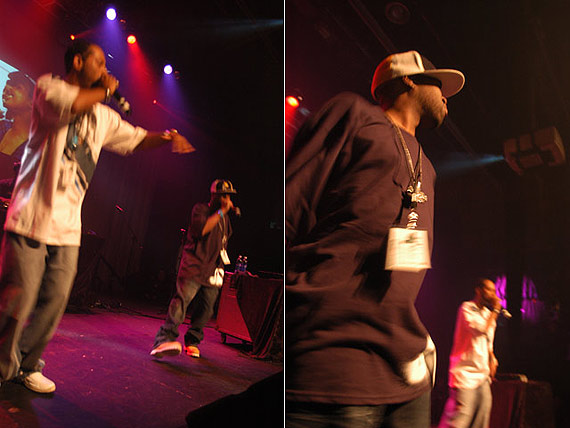 This was recorded at the Henry Fonda Theater, April 4, 2004, on the first night of the Madvillain/Jaylib tour for Madvillainy. Madlib & J. Rocc had performed Jaylib songs live, but this was the first show with J. Dilla, who had just moved to Los Angeles and joined the tour without being announced on the flyers.
Another unannounced guest late into the set was Common. The voices you hear are B+ & Melo-D, who recorded this set.
As we all know the T-Shirts compliment the muic… here's the latest edition!!
Maureen "Ma Dukes" Yancey, the mother of the late James "J Dilla" Yancey, is currently battling the same disease that took her son's life. Dough from this tee goes to Ma Dukes.
Cop it from Stonesthrow…..