Havana Cultura: New Cuba Sound – OUT NOW!
October 26, 2009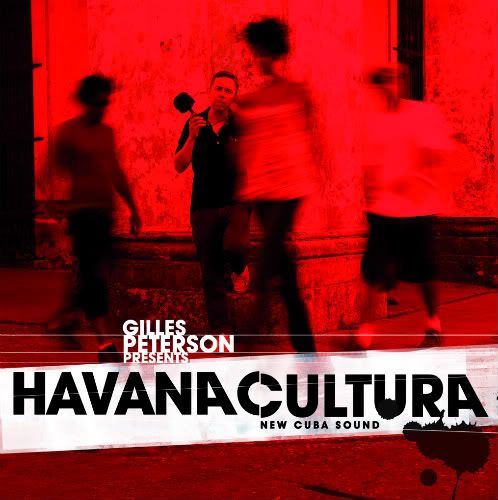 Featuring the work of over 20 musicians and artists recorded across 28 tracks, this double CD album is a celebration of Cuba's freshest musical talent from Latin, Afro jazz and fusion to hip hop, funk, reggaeton and R&B. CD1 consists of brand new recordings produced by Gilles Peterson jointly with Roberto Fonseca and Vince Vella. Fans of Cuban music will also recognise a handful of traditional Cuban classics such as 'Chekere Son', which have been carefully re-imagined and re-recorded. CD2 features tracks from Gilles' favourite new discoveries. New talent such as vocalist Danay (described by Gilles as "Cuba's Jill Scott") and Doble Filo, in addition to international award-winning artists such as rapper Kumar and pianist Roberto Fonseca.
The album was recorded in the world famous Egrem Studios in Havana, where all the major figures of the Cuban music scene have recorded including Beny Moré, Arsenio Rodriguez and the Buena Vista Social Club. It is the latest in a series of cultural projects from Havana Cultura, which has been designed to give artists in Havana a global voice via the Havana Cultura website.
You can get your mitts on the album at the following spots: