What the f*ck is Death Jazz…?!
June 2, 2008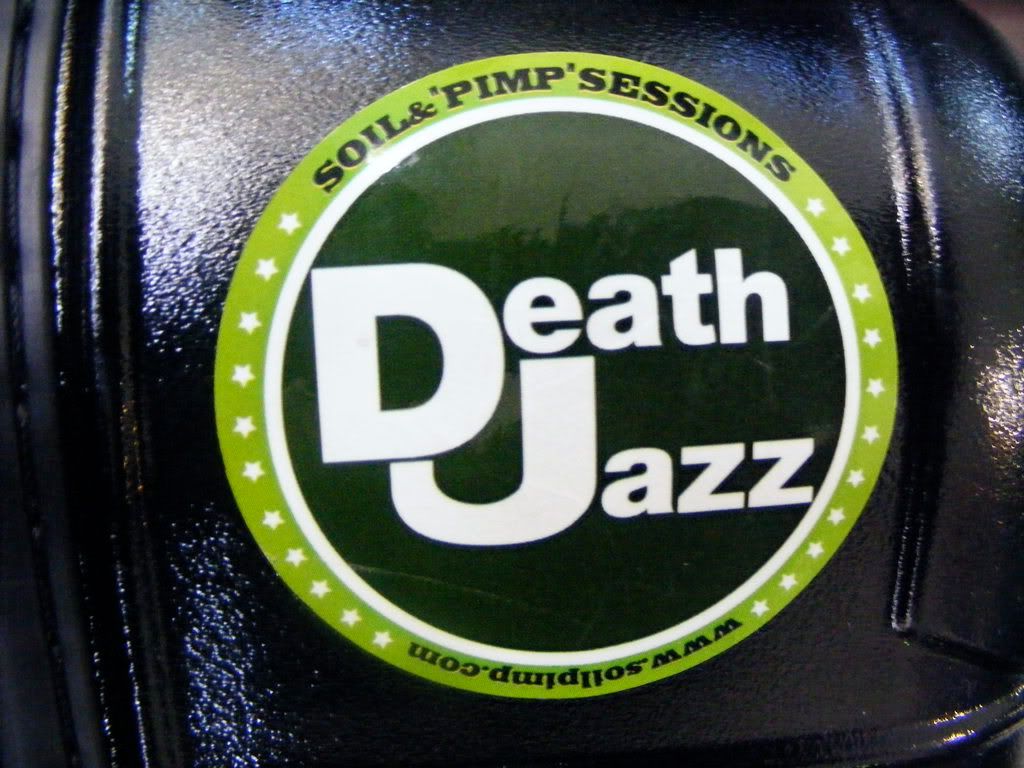 Courting controversy, that impish Radio 1 Worldwide DJ Gilles Peterson has just announced A Night Of Death Jazz at Camden's Roundhouse which will feature Tokyo's Soil & "PIMP" Sessions and THE MIGHTY JEDDO. alongside musikal selectahs Toshio 'UFO' Matsuura, drum'n'bass don Fabio and GP himself.
Tokyo's hi-rise renegades Soil & "Pimp" have long billed their local sessions as Death Jazz in the hope of alienating Japan's polite, noodling, straight ahead jazz cogescenti along with those DJs and clubbers who favour all things "jazzy". However, in the context of Guardian scribbler Marcus O'Dair's The Noisy Rise Of Death Jazz, they are perceived as "a relatively straight jazz sextet with an over-eager marketing department." Ouch! Not a description to endear oneself to Soil & Pimp's megaphone wielding frontman.
That said, out there, in the web forums, there's a furious little debate going down between the boys. Alongside those quintessential avante garde jazz-men – Coltrane, Shepp, Mingus, Ayler, Sun Ra and Ornette – we have a whole other range of musical reference points to deal with. Pivotal to that essential Death Jazz mix are Cynic (one LP in '93…. these dudes are LARGE), Peter Brotzmann (crazy German horn player – check 'Machine Gun'), Lou Reed's 'Metal Machine Music', NYC's John Zorn and Original Silence – a kind of death-jazz supergroup, featuring the ubiquitous Thurston Moore of Sonic Youth, alongside members of the Thing, Zu and Dutch experimental rockers the Ex. It's all pretty wild shit and it's just a starting point.
Dig in and check it out. Be bold but remember Jazz is product of slavery and racist repression, creativity in the face of adversity, it's a release as much as it's an art form and it was given to the world by Black Amerikka. As music it ranges over an array of emotions. It can be reflective or militant, it can make you weep and it can make you dance. In 2008, the quest is whether this music can maintain its relevance and win a place in the hearts and minds of a new generation – including the girls.
A dark, banging, noise and nihilism infected session, populated by head nodding, out of shape geezers dressed in black, may well be your bag – and that's cool – but that's not A Night of Death Jazz at The Roundhouse. Expect that bug in the bassbin and the deep, dark, element of surprise. Dress up not down.
written by: Paul Bradsahaw
Make more sense now…?!