WW10 – Mulatu Astatke!
May 5, 2009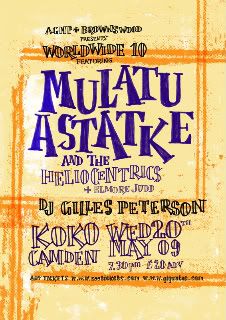 Just a reminder that Ethio-Jazz pioneer, Mulatu Astatke is headlining the next WW10 gig at KoKo's in Camden on the 20th of May. Click HERE for more info and to buy tickets.
Mulatu recently visited the Brownswood Basement for a chat with Gilles about his amazing career and his latest project with the Heliocentrics. Download the podcast HERE.