Worldwide Festival '09 // 2nd-5th July // Sete
April 20, 2009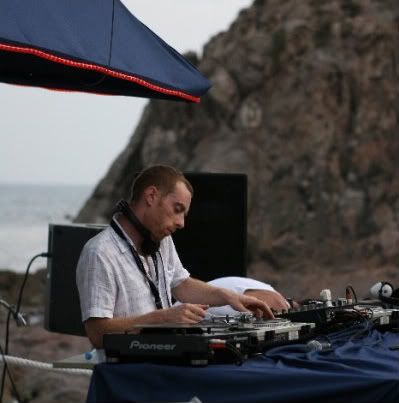 The Worldwide Festival rolls into sunny Sete (think Mediterranean sunsets, steak frites, great wine and plenty plenty dope music) from 2nd-5th July. As for the line-up so far… well, the bigwigs are out in force: Motor City legends Carl Craig and Theo Parrish, the mighty Laurent Garnier (LIVE), Mad Decent mastermind Diplo and, of course, Gilles himself. Don't sleep on Stereotyp's new KU BO project though (shit is crazy), plus Dorian Concept (LIVE) and Martyn too. DAMN SON!
Lest we forget, Brownswood homies Soil&"PIMP"Sessions and Elan Mehler rep the jazz spectrum whilst extended fam the bPm and LeFtO get kaleidoscopic on your ass.
Laurent Garnier (LIVE), Gilles Peterson, Diplo, Todd Terje, Theo Parrish, Carl Craig, Jimi Tenor (LIVE), LeFtO, Mocky (LIVE), Sébastien Schuller (LIVE), Soil&"PIMP"Sessions live, Earl Zinger, Principles Of Geometry, Stereotyp's KU BO Project, Fuzati, the bPm, Sundae, Son Of Kick, Jazzamar, Elan Melher (LIVE), Dorian Concept (LIVE), Martyn, Aline & Da Vince, Garfld, DJ Suv, Boozig aka Velcon, James Stewart, Michael Rutten, Trus'me, DJ Oil, Shuya Okino and a couple more surprises still to come….